Topics
Topics is a very versatile module to create pages to display content in a news / magazine style, a diary or nearly any other style. You can add one or more images to a Topics item, can link to corresponding items and allow or disallow / moderate commenting.
When the very first Topics section is created, three example topics are created which contain information about how to work with Topics (currently available in German only). Don't forget to set them invisible or replace their contents with your own information before you publish the new Topics page.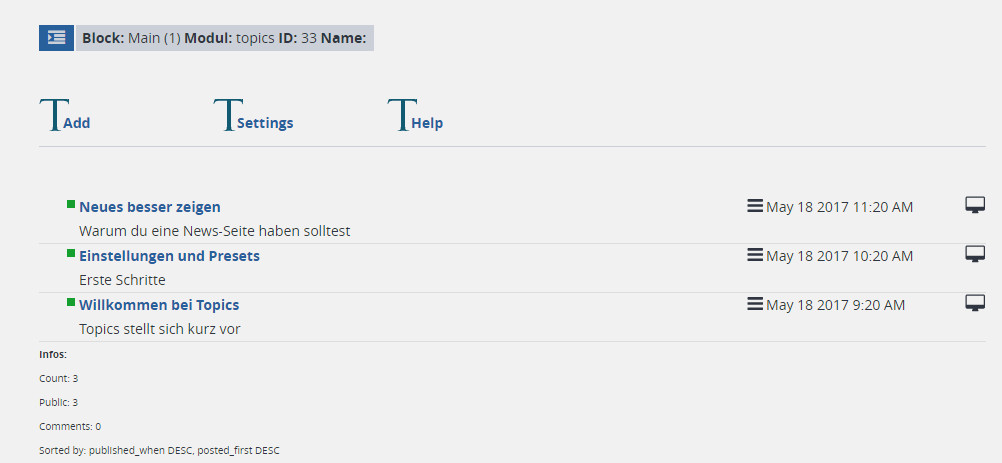 To create a new topic, click on "Add" on the top left corner of the Topics section. Modify an existing topic by clicking on it.
Alter the display settings at "Settings", where you find some useful presets (mini templates for displaying Topics) as well as an assistant to choose the output according to your needs.