Admin-Tools
Admin tools are extensions which offer configuration tweaks for the frontend or backend, display several information about the server and the CMS environment or provide workarounds for special occasions.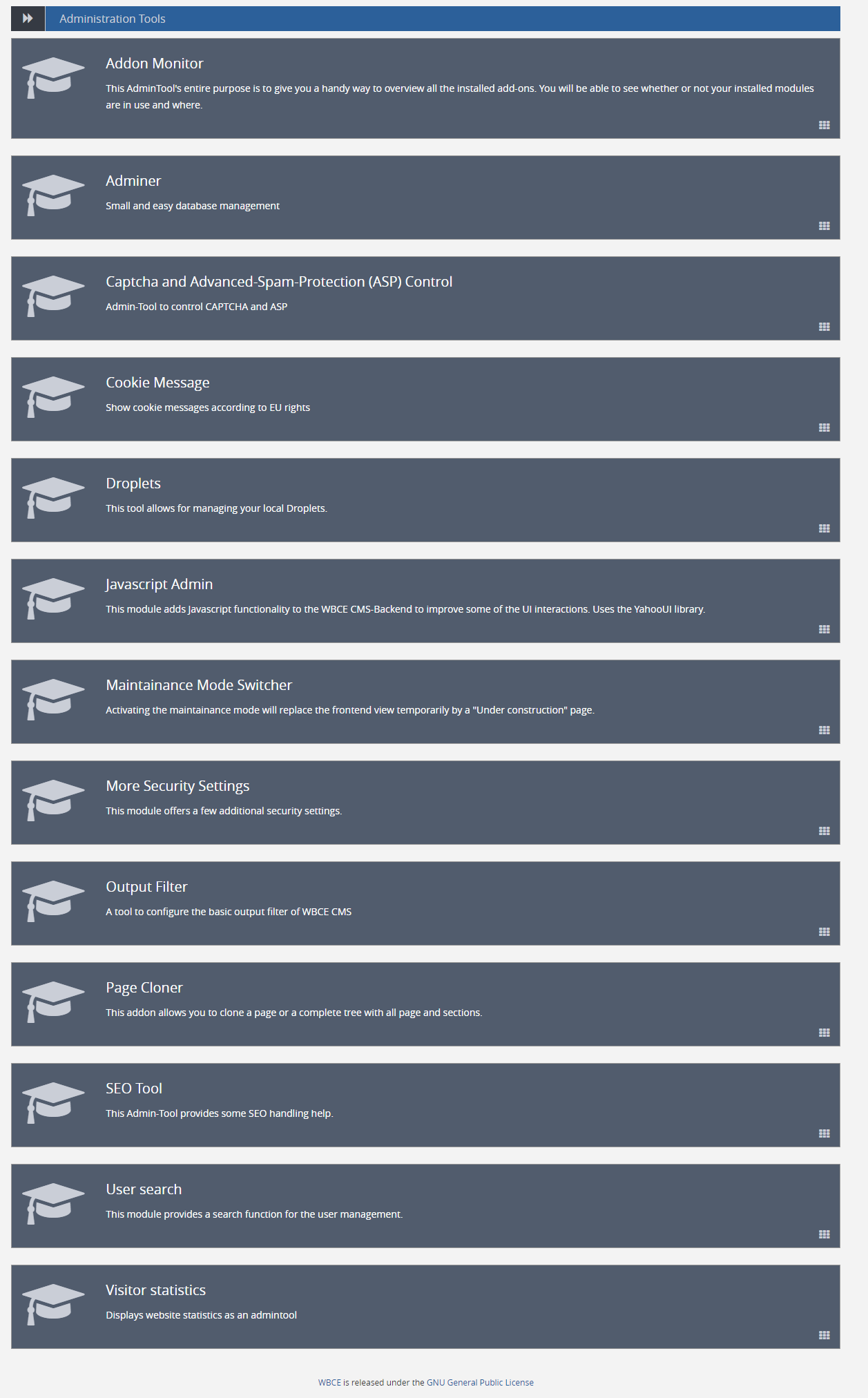 As well as usual modules, admin tools are installed via Add-Ons > Modules.
Please keep in mind that some modules grant very deep permissions and could be misused by malicious users to damage your site or install suspicious scripts on your server. So make sure that only trustworthy users have access to the tools. DO NOT download any tools from sites you do not know!